4 tags
There's only so much one man can do with...
3 tags
Demo #2 Such a demo. Just the tip. Could have...
8 tags
I think..
I'll kick off my rap career on tumblr. In a week or so. 
Ezra Furman: A Guide for the Perplexed: 42 TENETS... →
ezrafurman: A song must be written and performed in order to be a song. Songs are analogous to human bodies. The part you write is the skeleton. The part you perform is the flesh. But songs happen primarily in time, not space. This analogy will not hold up under scrutiny, but it can be useful. Songs…
I Always Wanted To Be Wes Anderson
dcpierson: I've thought about Wes Anderson a lot lately.  I think there's a trough, as your age becomes equidistant from Max Fischer and Steve Zissou, where it's important that you act all better than Wes Anderson.  At least, it seems to be an important rite of passage for most of my friends and contemporaries.  It was probably most acute for people exactly my age (I'm twenty-seven) who were in...
To Evan.
Chances are you won't be able to read this. I don't know if atheist heaven has tumblr… But I'm so glad I met you, and I wish I could have done something to make you feel like your life was worth living. You have a lot of friends, man. And a family who loves you. I just wish you could have seen that. I went hiking for you the other day. At garden of the gods. I remember...
Missed Connection
You: Cute hipster girl with a bit of your head shaved on the side. You talked to your pixie haired friend as she held your hand about wanting to "fuck" a boy in your sociology class, passing me on the sidewalk as you said this. Me: clad in sweatpants and a beanie that didn't quite match my outstretched striped sweater. Me: not the guy in your sociology class. But I could be that...
Michael Jackson alive: "Ew that fucking pedophile what a horrible person"
Michael Jackson dead: "LONG LIVE THE KING OF POP HE WILL BE MISSED WE LOVE YOU MJ"
Amy Winehouse alive: "That slutty heroin addict needs to just drop dead already"
Amy Winehouse dead: "Ugh she was such a great talent, taken so young. Rest in peace, Amy ♥"
Whitney Houston alive: "Stupid crackwhore. What a fucking moron."
Whitney Houston dead: "I am in tears, she was taken so soon. Her voice will live on. She was so wonderful and talented."
1 tag
I Don't Know Why I Have a Skype.
No one wants to skype me. I don't want to skype anyone. When I do skype people I run out of things to say. Seeing my appearance makes me self conscious. I will never be on skype.  That is all.
Just drank some NyQuil
Going to write some poetry about death.
Let's Catch Up.
After happening upon a surprisingly lackluster journal entry penned by my roommate, I was reminded of the long time it had been since I wrote anything, public or otherwise. It has, indeed, been months since I had taken the time to eloquently describe my escapades. I'm not sure why that is. Maybe they've been lackluster as well. I think I'll try to do better. Let me start with...
"For me drama exists in one thing—the knowledge that each of us believes himself..."
– 6 Characters in Search of an Author
2 tags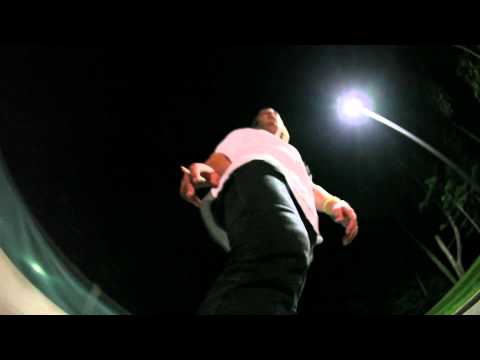 1 tag
2 tags
3 tags
This song is amazing. They dedicated it to Ryan...
2 tags
2 tags
3 tags
1 tag
1 tag